Job Placement Opportunities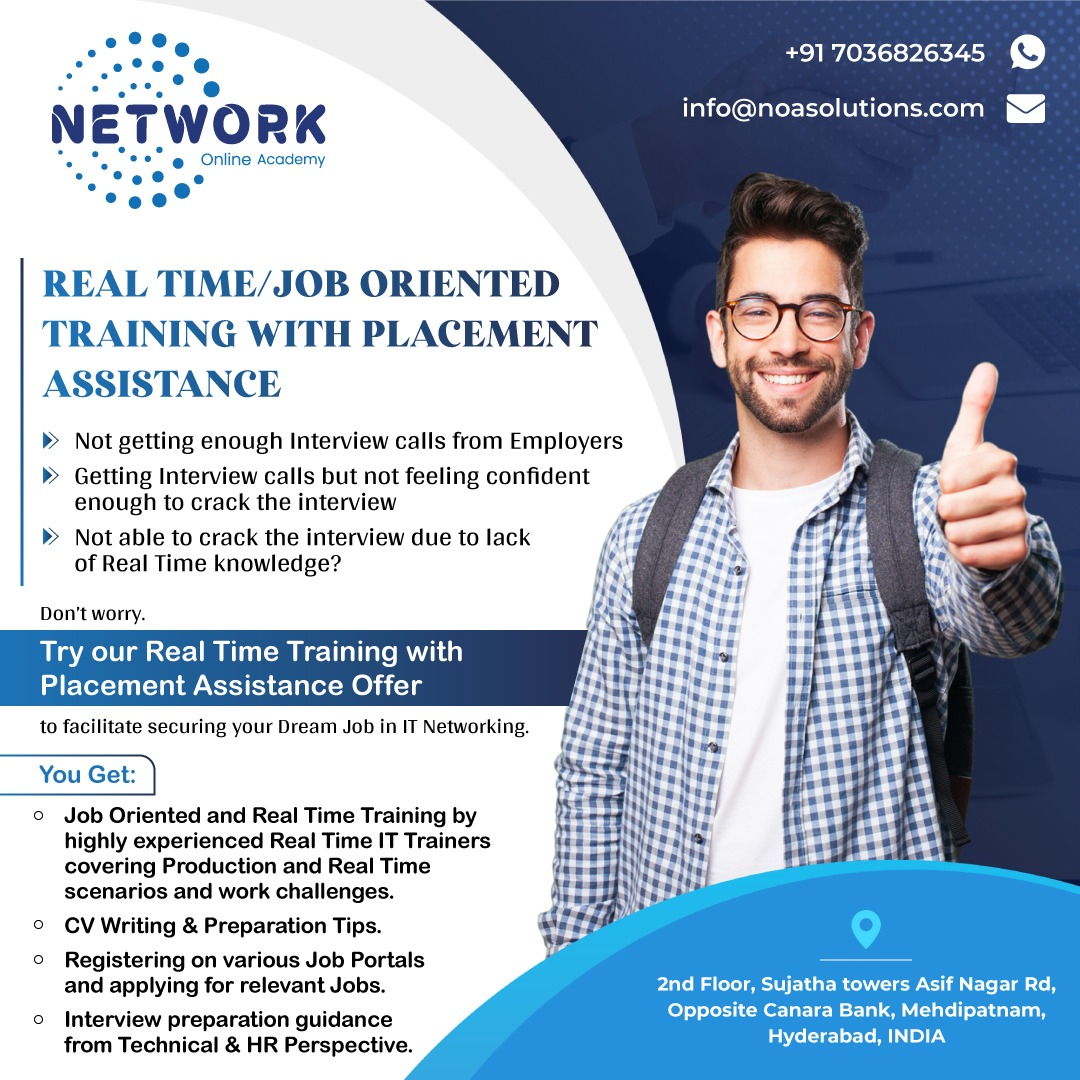 Dear Team,
Hope this mail finds you well!

This is Sikander Shaik from Network Online Academy. I'm pleased to introduce NOA Search & Selection (NOA S&S), a strategic business unit of Network Online Academy, as your Recruitment & Placement partner, empowering your business with Top Talent.  
NOA Search & Selection is an emerging player based out in India providing excellent talent search, selection & recruitment through its non-negotiable principles of honesty, integrity and customer satisfaction with commitment to excellence in end to end hiring & onboarding process.
At NOA S&S, we've got big plans to help you cut cost and boost productivity by shouldering your recruitment and hiring needs to set you free to focus on your strategic business areas, by providing elite talents to address your current and future workforce needs.  
How NOA Search & Selection is different:
Our 8 core values are what we stand for and what defines us, we expect all our employees to display these values from their initial contact and throughout the business relation.    
Innovative, Confidential, Collaborative, Agility, Passionate, Quality, Client First & Commitment
NOA S&S is likely known for providing high-quality professionals trained and certified in high in-demand skills like NETWORKING, SECURITY, FIREWALLS, CCNA, CCNP, CCIE etc., and helps the enterprises to get the right resources in no time hence reducing the time and money to onboard the right candidate with desired skills.
Expert in providing the right talent aligned with your vision, mission and company culture.
Placing Trained & Certified resources that are ready from day one to be deployed on various internal & external projects.
A wide pool of candidates of Freshers as well as experienced professionals ranging from 0 - 3 years, 3 - 10 years & 10+ years.
Delivering recruitment & customer service from industry experts with enormous experience in Agency & Corporate Recruitment.
NOA S&S work Protocol:
The client first defines the need for the opening and decides to engage the services of a search firm.
Client acceptance of terms:
Both the Client and the search firm mutually agree as to the urgency, terms and fee provided by the client upon successful location and hiring of the Candidate. Usually the fee to the client is more but to gain your trust and establish good relationship with your company we are ready to negotiate terms as per your company policy.
A Recruiter is assigned to the project who will work very closely with the Client and/or the Account Manager. They will plan their search strategy in locating top quality candidates in a timely manner.
Through preliminary screening processes quality candidates are identified and contacted.
The candidates endure a series of phone conversations with the Recruiter and Account Manager prior to a face-to-face interview with the search firm.
The candidate is presented to the Client in email with a short positioning statement summarizing the qualifications of the candidate for the requirement.
Upon agreeing to meet the candidate, the search firm typically meets with the candidate and is prepared for his/her face-to-face client meeting.
After the face-to-face interview process the client will choose a candidate. At this time a verbal offer, followed by an offer in writing is presented to the candidate. The candidate has a short time frame to accept or reject the offer. Upon acceptance, the candidate communicates his/her decision to the search firm.
Communication is never broken with Client during and after the process is completed.
It gives me pleasure to mention that we have gained trust and loyalty of few leading Indian & International companies in Information Technology, Civil Aviation & Defense, Product Engineering & Services etc.,
Please send us the JDs of open positions at your organization or you may call our HR at +917981715793 or email on hr@noasolutions.com for any further discussions.
Some of the technical roles we have trained resources for are mentioned below:
CCNA, CCNP & CCIE
Firewalls
Network Automation
Server & Virtualization
Cloud Computing
We are strongly committed to providing the brightest talent for your hiring needs and positively looking forward to hearing from you.